If you want to get in on the cutting edge S8 action but were thinking you wanted to make better use of that gorgeous Infinity Display, then the Samsung Galaxy S8 Plus is gonna be the phone for you. Whether you're looking for huge data, the best budget option, or simply the best overall value, this page will help you choose a plan that'll get you the best phone on the market without having to sell your house.
The best overall value goes to this $ 100 a month Virgin plan that gives you 16GB of data, unlimited calls and texts along with a whole bunch of extras. And if you're data hungry then there's nothing quite like the 100GB data plan from Optus, weighing in at $ 160 it's surprisingly good value considering everything that's crammed into the deal. There's a heap more so read down the page to see what we recommend for each network this month!
See also: Galaxy S8 Plus review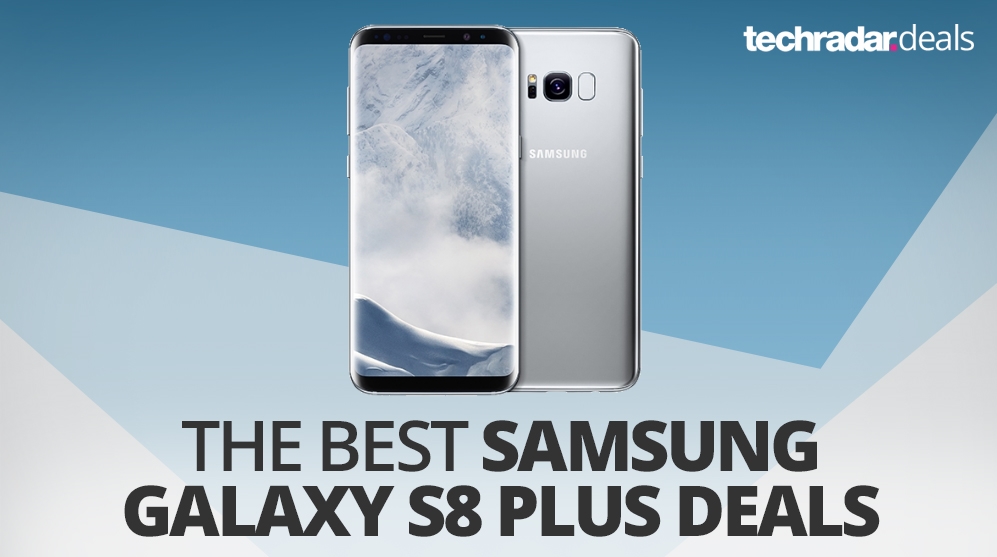 The best Galaxy S8 Plus deals (30th June 2017)
Below we've rounded up three of the best deals over all the networks, depnding on if you're a big saver, big on data, or just into big value. Further down the page we've gone through the major three providers (Telstra, Optus, and Vodafone) and picked out the best three plans on their networks, so you don't have to sniff around.

Best overall value — Galaxy S8 Plus | 16GB data | Unlimited talk and texts | Music streaming that doesn't count towards data | $ 100 pm
A huge amount of data, unlimited calls and text and a bonus $ 100 gift card (if you grab it before July 2) is incentive enough for this plan, but considering all of your streaming via popular services like Spotify and Google Play Music won't count toward your data, this is a bit of a no-brainer. So grab the latest Samsung Galaxy S8 Plus along with unlimited international calls and texts to select countries (US, UK, NZ, China, India and more) as well as $ 300 worth of international calls and text to use around the rest of the globe. Total cost over 24 months is $ 2,400

Best budget option — Galaxy S8 Plus | Unlimited talk and texts | 1GB data | Music streaming that doesn't count towards data | $ 76 pm
 While this plan is farely bare-bones and you won't be getting any flashy extras, it's excellent value considering you have unlimited national calls and texts as well as 1GB of data for only $ 76 a month. Not only that, but Woolworths Mobile uses the Telstra network, so you're more likely to experience the great coverage that Telstra is known for. This is definitely the cheapest way to getting a new Samsung Galaxy S8 Plus without sacrificing on value. Total cost over 24 months is $ 1,824

Biggest data option — Galaxy S8 Plus | 100GB Data | Unlimited local, international, and roaming talk and text | $ 160 pm
Optus is absolutely dominating the field of oversized data plans at the moment. A ridiculous 100GB of included data almost triples the nearest competition for data-heavy plans. Not only that but you all calls and texts are unlimited, even international and roaming calls, and you'll also get a sweet 1.5GB of included roaming data a month. Total cost over 24 months is $ 3,840

Now let's break down the best Galaxy S8 Plus deals for June 2017 by network…

Best Galaxy S8 Plus deals on Telstra (June 2017)
Best value overall — Galaxy S8 Plus | 12GB data | Unlimited local and international talk and texts | $ 115 pm
When you go Telstra don't expect the lowest prices, but this telco is known for its coverage and customer support. This plan is by far the best value on the newtowrk at the moment for a Galaxy S8 Plus, with a huge 12GB of data and Apple Music streaming not counting toward your cap. This is the cheapest Telstra plan that will give you unlimited international and local calls and texts too, so be sure to factor that into your decision. Total cost over 24 months is $ 2,760

Best budget option — Galaxy S8 Plus | 1GB data | $ 550 talk and unlimited texts | $ 97pm
This is a fairly cheap plan for Telstra, but you honestly don't get a lot of included value with it and pales in comparison to other providers budget plans, so check out the competitors unless you're dead-set on this network for its coverage or Apple Music streaming (not ideal on a Samsung phone). Total cost over 24 months is $ 2,328

Biggest data option — Galaxy S8 Plus | 35GB data | Unlimited national and international talk and text | $ 195 per month
Once you get to the top price tier of Telstra's plans, it all costs the same so you may as well go with the S8 Plus rather than the S8. Inside, you'll get a super 35GB of data downloads, unlimited national and international calls and texts, as well as 1.5GB to use when roaming. contract. Telstra will also waive the $ 149 fee that it usually asks when you upgrade to the latest handset at the end of a 12 month periodTotal cost over 24 months is $ 4,680

Best Galaxy S8 Plus deals on Optus (June 2017)
Best overall value — Galaxy S8 Plus | 10GB data | Unlimited talk and text | Optus Sport | $ 105 pm
An extra 3GB brings this deal up to 10GB of data with unlimited calls and texts, on top of fee Optus Sport and a whole lot of streaming services not counting toward your monthly data cap. This package is most well-balanced out of the offerings from Optus and comes in at a very respectable $ 105 a month, which is awesome considering the competition. Total cost over 24 months is $ 2,520

Best budget option — Galaxy S8 Plus |  1GB data | Unlimited talk and text | $ 82 pm 
A minimum of $ 82 a month will get you a Samsung Galaxy S8 Plus on Optus, but for an entry level plan it actually has some pretty decent features. Unlimtied talk and text, 1GB of data and a whole lot of streaming services not counting toward your data cap means your 1GB will last a lot longer on this plan. Total cost over 24 months is $ 1,968

Biggest data option — Galaxy S8 Plus | 100GB Data | Unlimited local, international, and roaming talk and text | $ 160 pm   If you use mammoth amounts of data, Optus is absolutely dominating this field at the moment. A ridiculous 100GB of included data almost triples the nearest competition for data-heavy plans. Not only that but you won't have to worry about any calls or texst you make as they are all unlimited, even international and roaming calls, and you'll also get a nifty 1.5GB of included roaming data a month. Total cost over 24 months is $ 3,840

Best Galaxy S8 Plus deals on Vodafone (June 2017)
Overall best value — Galaxy S8 Plus | 16GB data | Unlimited talk and text | $ 101 pm
You can grab a 16GB plan with unlimited calls and texts for $ 101 a month over at Vodafone, which is excellent value for the bare basics, but considering the Virgin Mobile deal is a dollar cheaper and comes with some sweet perks, it's probably worth going for that instead unless you're after this particular network. Total cost over 24 months is $ 2,424

Best budget option — Galaxy S8 Plus | 2GB Data | Unlimited talk and text | $ 83 pm
2GB is an impressive data pack for the lowest tier plan, and it comes with unlimited calls and texts so if that's all you're after this is a great choice .The other providers offer some neat bonuses but if you're fine with missing that then this is excellent value for a budget plan.  Total cost over 24 months is $ 1,992

Biggest data option — Galaxy S8 Plus | 32GB data | Unlimited talk and text | $ 130pm
32GB is massive and with unlimted calls and texts, this is pretty decent value at $ 130 and the cheapest of the 'big data' plans, but if you're after any international calls or any other perks then head to Optus or Telstra, although expect a price bump in both cases.  Total cost over 24 months is $ 3,120