One of the main benefits of being an Xbox Live Gold subscriber is definitely the fact that each month you get access to a range of free games across the Xbox One and Xbox 360 platforms. If you're an Xbox One owner, backwards compatibility means you get to take advantage of the Xbox 360 titles too.
This is a great way to try games you might not otherwise have played, whether because they're indie titles that slip under your radar or simply because you don't have the funds to buy several games a month.
Even if you don't have the console memory or the time to spare right now, we'd say it's always worth claiming them every month anyway as you'll then have free access to them for as long as you have an active Xbox Live account.
Since this is a monthly event, we've decided to create a one-stop shop where you'll be able to find the newest free games, as well as scroll back and see which games were featured in previous months. That way you'll know whether it's worth holding out for a game to appear in an upcoming Games with Gold month or if it's already been offered. 
So without further ado, here are the free Xbox Live games in North America, Europe, and Australia for July 2017.
Don't forget some of the June titles are still available too!
July 2017
Xbox One
Grow Up – Available July 1 to July 30 (usually $ 9.99/ £7.99/ AU $ 14.95)
A follow up to the hugely popular Grow Home, Grow Up is another open world platformer game starring the robot B.U.D. This time B.U.D's spaceship MOM has been destroyed in a collision with the moon and its parts have been spread across the planet. It's up to B.U.D to collect them and repair the ship.
Runbow – Available July 16 to August 15
Runbow is a fast-paced action game that's perfect for parties. Supporting up to nine players locally or online, it involves racing against one another as platforms and obstacles appear and disappear in time with the color-changing background. The game has several modes to enjoy and change up play. 
Xbox 360
Kane & Lynch 2 – Available July 1 to July 15 (usually $ 14.99/ £11.99/ AU $ 19.95)
Kane & Lynch 2 is an action shooter that has you play as two violent criminals – Lynch, a psychopath always on the edge of sanity or Kane, a disillusioned and disturbed ex-mercenary. If you choose to play the game's single-player story driven campaign you'll play both, but you can also team up with a friend online and play one character each. 
LEGO Pirates of the Caribbean: The Video Game – Available July 16 to July 31(usually $ 19.99/ £8.99/ AU $ 29.95) 
At this point we're all pretty familiar with how the LEGO games work, but that doesn't make them any less enjoyable. This one takes you into the swashbuckling world of Pirates of the Caribbean, allowing you to play as characters from the franchise like Jack Sparrow and Elizabeth Swann either alone or in co-op mode with friends. 
June 2017
Xbox One
SpeedRunners – Available June 1 to June 30
Speedrunners is a 2D side-scrolling game in which up to four players race to get to the end of a level. This is a game that's entirely based around momentum, so you'll want to dodge every obstacle to keep your speed up and your character ahead of the opposition. 
Making things more complicated is the fact that you and your opponents can pick up items to speed themselves up and slow each other down. 
Speedrunners is a fantastic multiplayer gaming experience. It hasn't been available on Xbox One before now, and you'd be crazy to not give it a try for free. 
Watch Dogs – Available June 26 to July 15 (usually $ 29.99/ £23.99/ AU$ 39.95)
If you've ever been frustrated by the lack of hacking in Grand Theft Auto, then Watch Dogs might just be the game for you. 
Set in a techno-dystopian future, you play as Aiden Pearce, a hacker who's seeking revenge against the system that's responsible for the death of his niece. 
Gameplay-wise the game revolves around you completing missions in an open-world setting where you'll be able to hack everything about your surroundings including changing traffic lights and gaining access to security cameras. 
The hacking might not have been as deep as some hoped it would be, but Watch Dogs offers an enjoyable enough twist on the open-world formula. 
Xbox 360
Assassin's Creed III – Available June 1 to June 15 (usually $ 19.99/ £8.99/ AU$ 14.95)
We're not going to sugarcoat it, Assassin's Creed III isn't the best game in the franchise. In fact it's probably one of the worst. 
The game moved away from the story of Ezio (who we'd played as in the three Assassin's Creed 2 games) towards a new protagonist, and changed the setting from Renaissance Italy to America around the time of the American Revolution. 
However while the setting and characters brought some much needed change to the series, a lot of the new ideas the game introduced felt a little under-baked, and a lot of criticism was levelled at the game's numerous bugs. 
Nevertheless, if you've previously missed out on this part of the Assassin's Creed story, now is the perfect time to fill in the blanks. 
Dragon Age: Origins – Available June 16 to June 30 (usually $ 14.99/ £14.99/ AU$ 19.95)
Bioware is best known for its sci-fi RPGs, namely Mass Effect and Star Wars: Knights of the Old Republic, but Dragon Age: Origins saw the company embrace a fantasy setting with great results. 
Despite the change in setting, the game remains a staunchly Bioware experience. You build up a party of characters that you grow immensely invested in, and the game's numerous side-quests can easy eat up dozens of hours of your time. 
If you want to see where the Dragon Age franchise started, this is the game for you. 
May 2017
Xbox One
Lara Croft and the Temple of Osiris – Available May 16 to June 15 (usually $ 19.99/ £14.99/ AU $ 26.95)
Giana Sisters: Twisted Dreams – Director's Cut – Available May 1 to May 31 (usually $ 14.99/ £11.99 / listed as Coming Soon on Australian store)
Xbox 360
Xbox 360
Star Wars: The Force Unleashed II – Available May 1 to May 15 (usually $ 19.99 /  £11.99/ AU $ 29.95)
Lego Star Wars: The Complete Saga – Available May 16 to May 31 (usually $ 19.99/ £11.99/ AU $ 29.95)
April 2017
Xbox One
Ryse: Son of Rome – Available April 1 to April 30 (currently only available as part of a bundle in US and AU for ($ 29.99/ AU $ 69.95)
The Walking Dead: Season Two – Available April 16 to May 15 (usually £19.99/ $ 24.99/ AU $ 33.45)
Xbox 360
Darksiders – Available April 1 to April 15 (usually £14.99/ $ 19.99/ AU$ 29.95)
Assassin's Creed: Revelations – Available April 16 to April 30 (usually £8.99/ $ 19.99/ AU $ 9.95)
March 2017
Xbox One
Layers of Fear – Available 01/03 to 31/03 (usually £15.99/ $ 19.99/ AU $ 26.95
Evolve: Ultimate Edition – Available 16/03 to 15/04 (usually £34.99/ $ 49.99/ AU $ 54.95)
Xbox 360
Borderlands 2 – Available 01/03 to 15/03 (Usually £19.99/ $ 19.99/ AU $ 49.95)
Heavy Weapon – Available 16/03 to 31/03 (usually £7.99/ $ 9.99/ AU $ 14.95)
February 2017
Xbox One
Lovers in a Dangerous Spacetime  – Available 01/02 to 28/02 (usually £11.99/ $ 14.99/ AU$ 19.95)
Project Cars Digital Edition – Available 16/02 to 15/03 (usually £23.99/ $ 29.99/ AU$ 39.95)
Xbox 360
Monkey Island 2: Special Edition – Available 01/02 to 15/02 (usually £6.75/ $ 9.99/ AU$ 9.95)
Star Wars: The Force Unleashed – Available 16/02 to 28/02 (usually £11.99/ $ 19.99/ AU$ 19.95)
January 2017
Xbox One
Xbox 360
December 2016
Xbox One
November 2016
Xbox One
Xbox 360
October 2016
Xbox One
Xbox 360
September 2016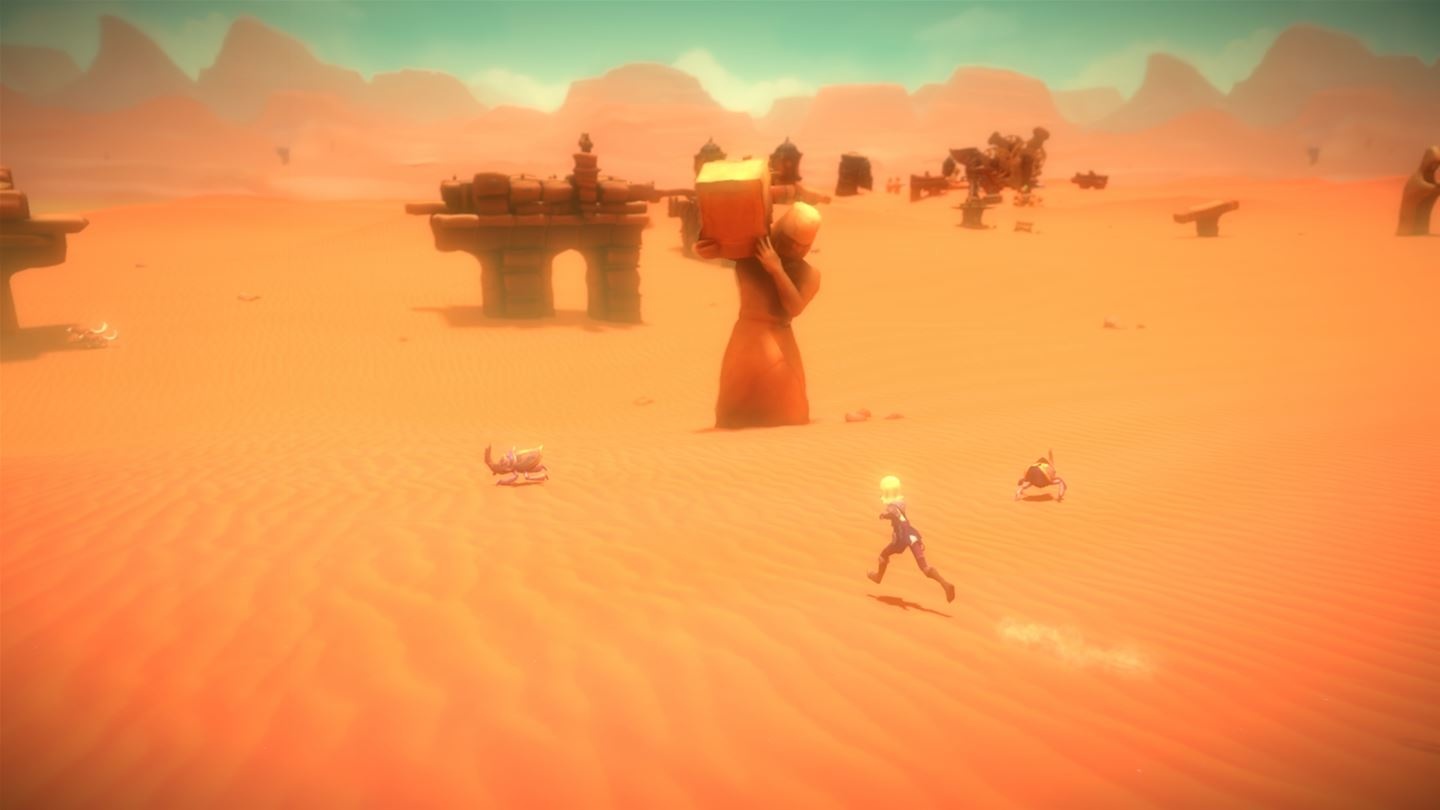 Xbox One
Xbox 360