You change your clothes everyday, so why not switch up your Apple Watch and Apple Watch 2 band, too?
Your Apple Watch is stylish on its own, but just like you have a new change of clothes each day, you owe it to yourself to have a repertoire of bands that suit your mood.
Thankfully for you, there are a ton of Apple Watch bands to choose from. In fact, there are so many that it's easy to get overwhelmed. That's where we step in.
These are the best Apple Watch bands currently available from both Apple and third-party manufacturers.
First, let's see what Apple has to offer.
On a tight budget?
Sport Band
Apple's own Sport Band is perfect for those with an active lifestyle, as well as those who simply prefer the look and feel of silicon over that of metal or fabric.
At $ 49, the Sport Band sits at the low end of the price spectrum for Apple-made bands, but features the same simple connectors and comfortable, reliable clasping mechanism as the more expensive options.
Better yet, it's available in a ton of color options to suit just about every taste.
Nike Sport Band
Priced the same as the regular Sport Band, Nike's is a bit different in a few ways. 
First off, the design is more aerated than Apple's, which yields a much more breathable experience if you find yourself sweating frequently (and profusely). It's also available in a few color options: black, white, and black with fluorescent green detailing.
The clasping mechanism takes advantage of the dotted design by locking securely into the band.
Although it's made in collaboration with Nike, you won't find much branding here. From what we've seen it's just on the inside of the band.
Woven Nylon
Now, for something completely different.
Apple's Woven Nylon variety will suit those looking for something a bit more traditional, while still being quite expressive at $ 49.
Woven with nylon (hence the name), these bands feel smooth and comfy, yet durable against the elements and the test of time.
There are plenty of options to select from, some solid colors and others are multi-colored, and each joins at a shiny metal clasp that offers an even more secure fit than the Sport Bands.
Have a little extra spending money?
Classic Buckle
While some might argue that the Woven Nylon band is perfectly presentable, others might be after something that really makes a statement. That's where the leather-clad Classic Buckle band comes in.
Available in multiple colors of leather for $ 149, Classic Buckle is the obvious choice for those after a more distinguished look.
Like the Woven Nylon, the fit here is comfortable and adapts to fit your wrist better over time.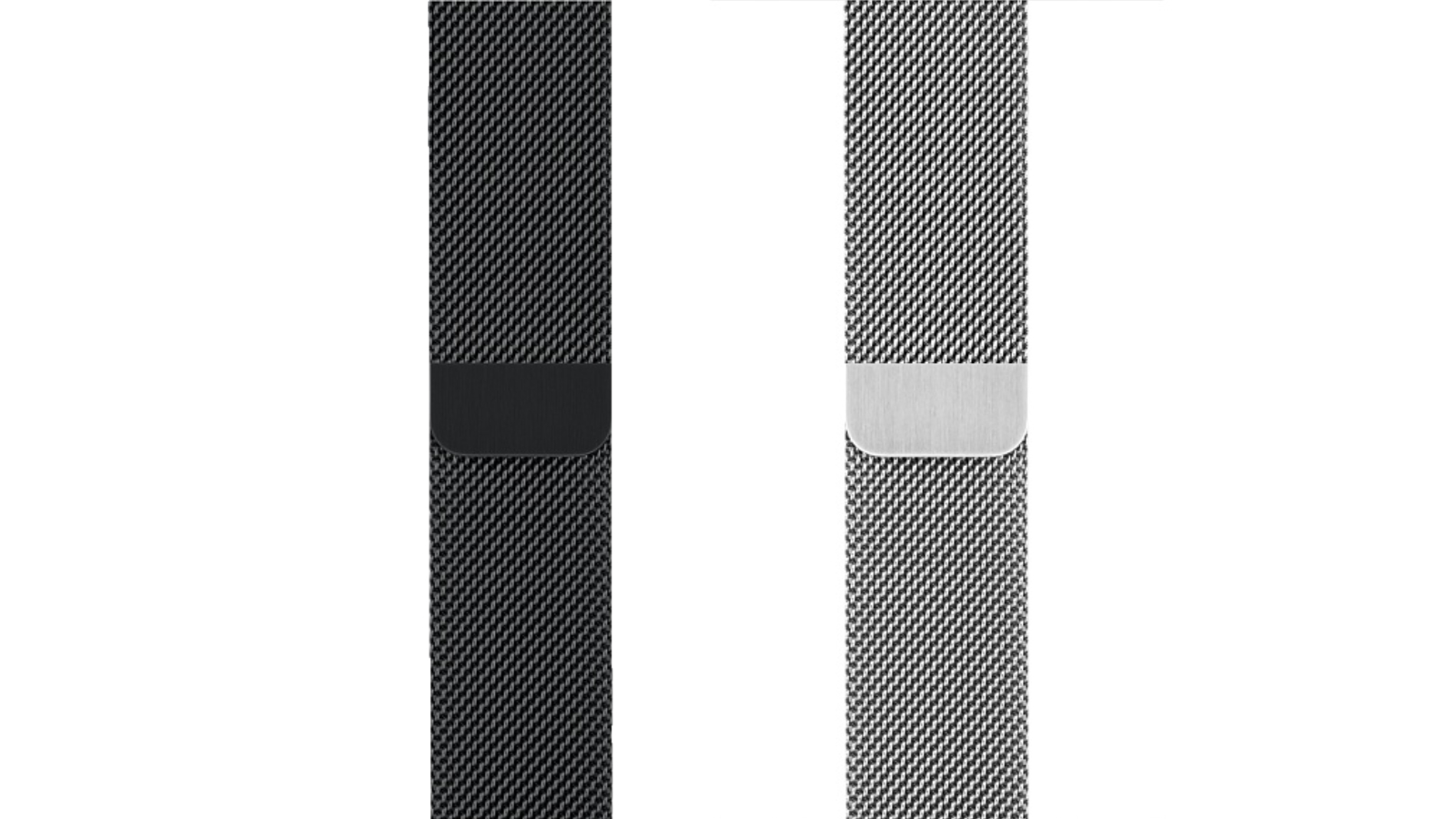 Milanese Loop
Possibly the most sought-after Apple Watch band, the attention that the Milanese Loop band receives is warranted.
At the same price as the Classic Buckle, owners can get their feet wet with a cool-to-the-touch stainless steel band that ekes elegance and simplicity in its design.
You'll know at first glance if this band is for you, and if it is, you can choose between traditional silver and black options.
I have money and I'm not afraid to use it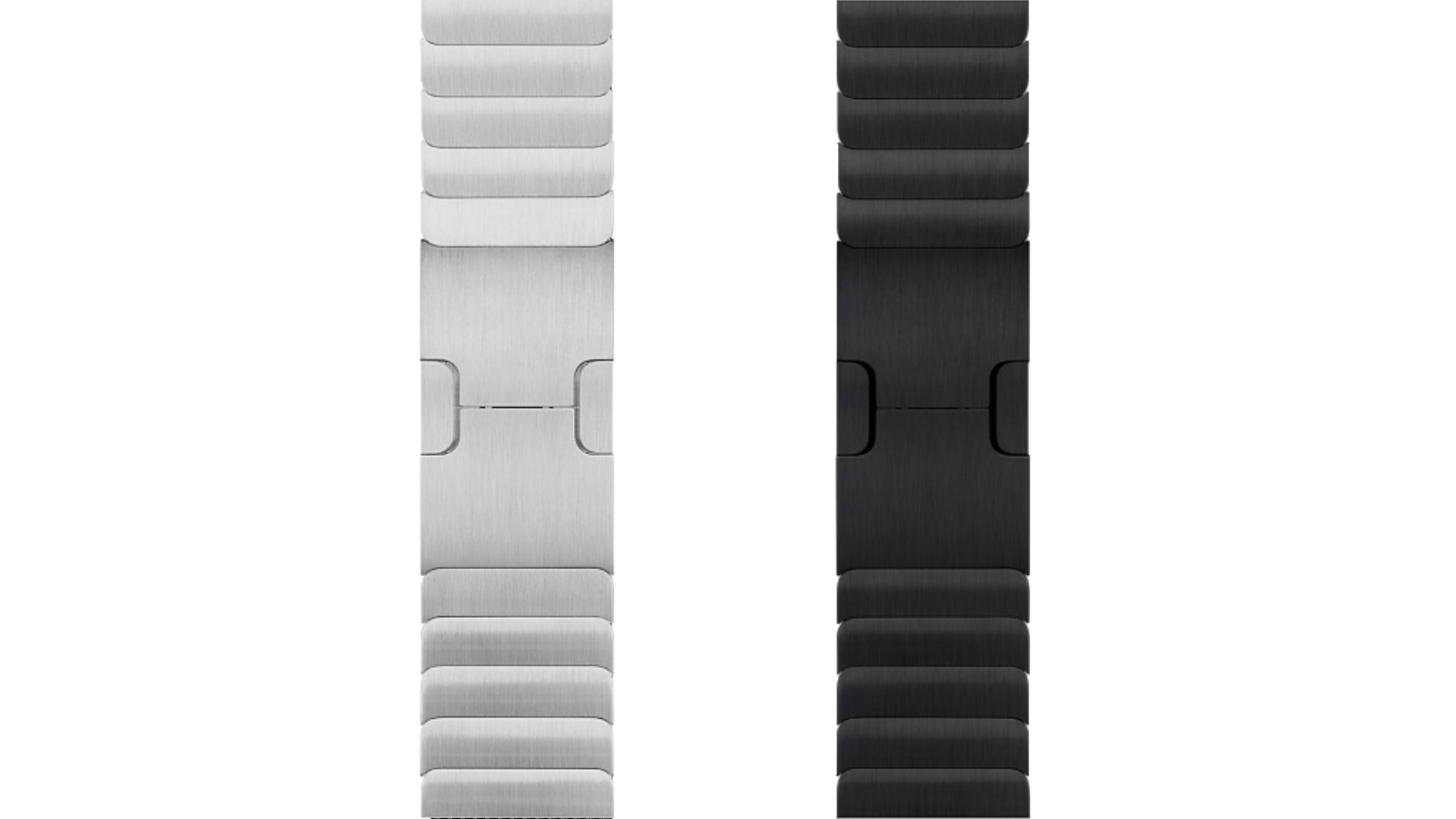 Link Bracelet
OK, now we're getting up there in price. For $ 449, Apple offers up its brushed stainless steel Link Bracelet.
Build materials aside, this couldn't be any more different than the Milanese Loop. Rocking a look akin to high-end analog watches, the Link Bracelet possesses a sophisticated sheen that the others don't.
Equipped with a watch tool, you can customize the size to perfectly fit your wrist and if silver doesn't suit you, it's also available in black.
Paired with the Apple Watch, this is probably one of the slickest bands you can make your own.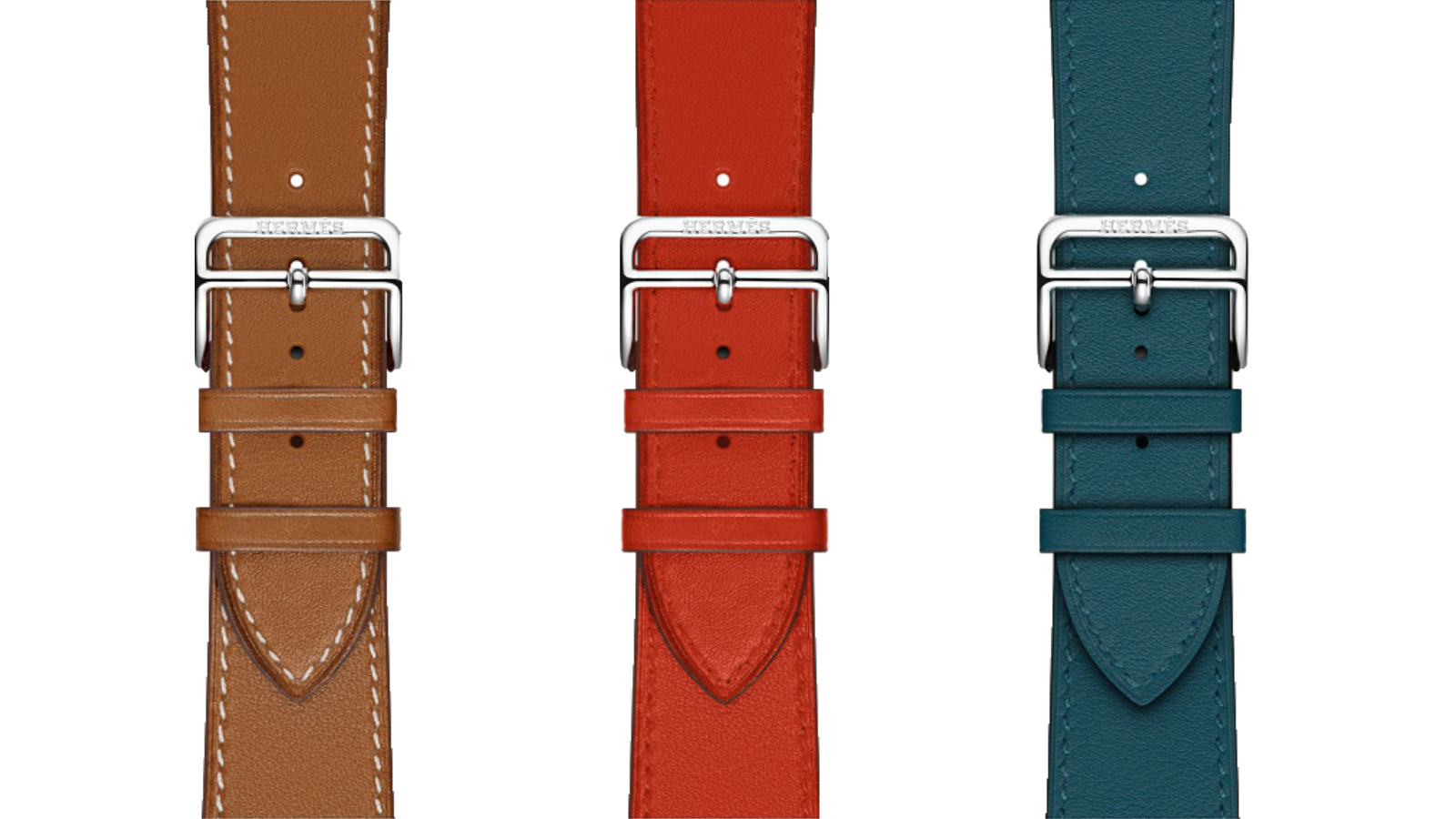 Hermès Fave Barenia Leather Single Tour
One look at the name and you know this is going to be pricey. However, at $ 339, it's actually a good amount cheaper than the Link Bracelet.
For your money, you're getting industry-leading Hermès design in a band, complete with master-class fabric stitching and leather quality that's unparalleled in the vast batch of Apple Watch bands available. 
It might cost a lot, but if you're a watch aficionado, there's not substitute for quality.
Baseus Genuine Leather Band
The $ 21 (£14, AU$ 31) Baseus is a subtly different styling from the Apple leather straps and the large golden buckle is striking. The same gold effect is found on the connectors that attach the band to the Watch. Thankfully, this works just as well with the Apple Watch Sport as the real gold Edition. 
 Hoco for Apple Watch Grand Series 2 Pointers
If you've bought the Space Black Watch with its elegant Sport band in black, you might be yearning for the Link Bracelet mentioned on the previous page. But the $ 449 price tag would likely be putting you off. 
This one is a fraction of the price and looks pretty good, too. The clasp isn't as intricate as Apple's but it's still comfy and effective, especially considering its much lower price at $ 73 (£48, AU$ 102). 
Clockwork Synergy Apple Watch NATO Band
Looking quite similar to Apple's own Woven Nylon, the classic NATO option gives off a charming casual look. Not just that, this type of band is generally the most comfortable and lightweight, especially when compared to stainless steel or leather. 
As is this case with many third-party bands, this one is about half the cost of Apple's version. At £20 ($ 25, AU$ 32), the NATO band is an obvious choice for those who like to have many different color options when customizing the look of their Apple Watch.
Poetic Rugged Band
Want to keep your Watch pristine and free of scratches or dings, even when you're working out? Then clad it in this rugged case and built-in strap. 
The raised front protects the display and the case guards against knocks. You should note that it doesn't grant waterproofing to the Apple Watch, but for $ 19.95, £8.95 around AU$ 19.06) you're getting a great deal here.